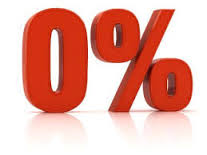 The government is open to reintroducing the Developer Interest Bearing Scheme (DIBS) for the residential property market if there are indications that the ban is creating a negative impact, said Urban Wellbeing, Housing and Local Government Minister Datuk Abdul Rahman Dahlan.
"There are some suggestions made by the industry, we will look into it. There are pros and cons, there's no hard and fast rule on this. If it is not abused, it's a tool for everybody to sell their houses and to make it more affordable for the people. We will look at it on a case-by-case basis. It's not cast in stone. Some policies can be changed mid-term," he told reporters at the 17th National Housing & Property Summit 2014 yesterday.
"If there are some indicators that DIBS can reintroduced we have no problem with it but the most important thing is we must be flexible and nimble," he added.
During the Budget 2014 announcement last year, Prime Minister Datuk Seri Najib Abdul Razak announced the removal of DIBS, amongst a slew of cooling measures for the property market. Since then, some developers have urged the government to allow DIBS for first-time home buyers.
MKH Bhd group managing director Tan Sri Eddy Chen who spoke at the summit debate titled 'Are the Cooling Measures Good for the Market and House Buyers?', for one is confident that DIBS can be reintroduced in a manner which could deter past abuses from happening again. He however did not elaborate on this.
National House Buyers Association secretary-general Chang Kim Loong, who also spoke at the debate, is adamant that it not be reintroduced in any shape or form saying that DIBS encourages speculation which artificially inflates property prices.
"In the event of an economic downturn, banks saddled with too much DIBS end-financing could collapse as the losses from such DIBS end-financing will erode the banks' capital," he added.
Meanwhile Abdul Rahman said in his keynote address that the ministry is proposing to apply for funds from the Ministry of Finance to buy strategic land in urban areas to develop low cost and affordable housing in the future.
"Some people say that government should not buy land. I disagree. We should be aggressively buying more land in the urban areas. The government of Sarawak is doing it and I know Johor is looking into it but for the federal government, I find it increasingly difficult to find land in good strategic location to build PPR (People's Housing Project) within urban centre.
"That's why buying land now would be a very interesting strategic policy. It may be expensive but you all know the price of land will always go up. The government will not lose in terms of value," Abdul Rahman said.
Chang questioned the ministry's move to buy land, stating that it would be more meaningful for the government to take over responsibility for all low-cost housing in the country instead.
Source: The Sun Daily